Rader Awning is the only furniture upholstery shop in New Mexico exceeding customer expectations since 1947!
There is only one furniture upholstery shop in New Mexico that has been exceeding the expectations of customers since 1947 — Rader Awning & Upholstery Inc. Albuquerque and Santa Fe homeowners have entrusted Rader Awning with the reupholstery of their favorite furniture for over half of a century. If your chairs, sofas or other fine furniture could use a facelift, we encourage you to stop by Rader Awning and browse our fantastic selection of upholstery fabric.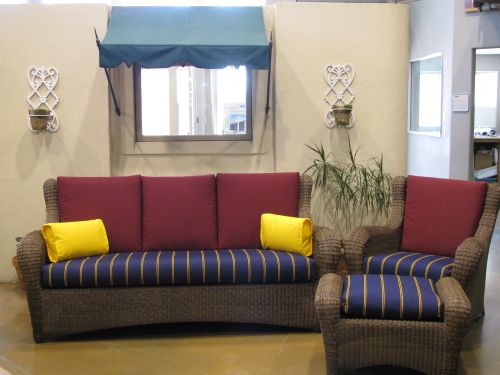 Custom Furniture Upholstery Shop
Rader Awning specializes in more than just home furniture upholstery. We can also create quality upholstered coverings for many areas of your home. Our talented team will use reliable and attractive upholstery fabric to create the perfect cover for grills and other outdoor items. We can even create upholstered covers for the following:
Golf Carts
Patio Furniture
Boats
Recreational Vehicles
Machinery & Equipment
Speak with a specialist at Rader Awning today to learn more.
Helpful Upholstery Facts for Homeowners
Many pieces of upholstered furniture can last for years if cared for correctly. Unsure if you should replace your chairs, sofas, and pillows or have them reupholstered? Here are some tips to determine whether it's time to replace or reupholster your current furniture:
If your couch or chair has issues with its structure, it may need to be replaced. This includes heavy wear and tear like sagging cushions, wobbly legs or damaged armrests.
If the structure of the furniture is still in good condition, but there is visible wear and tear on the upholstery, you should consider having it professionally reupholstered. This is especially true for antique furniture that you want to preserve.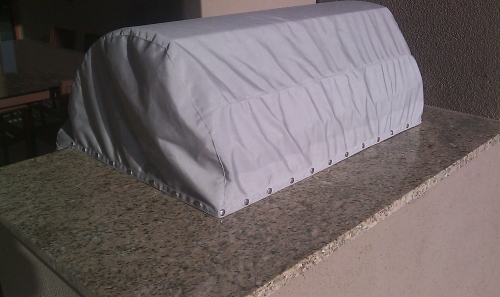 Another point to consider is whether you are getting your upholstery cleaned as regularly as you should. Experts say that you should care for your upholstery by taking it to a professional upholstery cleaning service every two years to help keep it looking great. For more helpful information about your upholstered furniture, call Rader Awning and let us provide you with more tips and advice on keeping your upholstered furniture beautiful for years.
Albuquerque's Favorite Upholstery Service
The most attractive upholstery fabric and the finest reupholstery services in New Mexico can be found under one roof. Call Rader Awning & Upholstery Inc., the most reliable furniture upholstery shop in Albuquerque and Santa Fe, and we will affordably take care of all your custom upholstery needs.