Sun Shades are great to provide desirable shade for playgrounds, backyards, break areas, and other leisure areas.
Outdoor sun shades are key resources that can help prevent damage from the sun's ultraviolet radiation. The shade experts at Rader Awning & Upholstery Inc. understand how necessary it is to protect your skin as much as possible when enjoying the warm weather New Mexico brings. To better protect your loved ones, customers or employees, we suggest using high-quality outdoor solar shades. Rader Awning has a wide variety of outdoor sun shades that will accommodate any exterior area.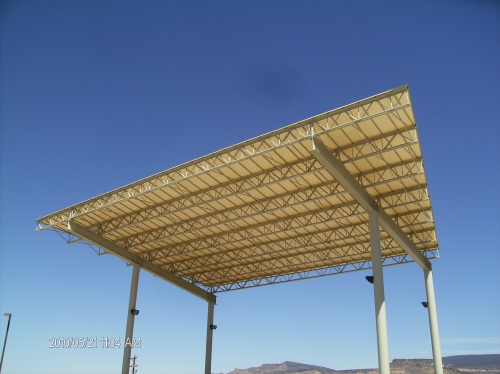 The Importance of Sun Safety
New Mexico is a great place for enjoying the outdoors, unfortunately, ultraviolet rays from the sun can cause serious damage to the body. Before spending long periods of time outdoors, it's important to always check the UV index for the day. This scale is set between 0 and 11 which corresponds to how quickly a sunburn can occur on unprotected skin.
0-2 = Low
3-5 = Moderate
6-7 = High
8-10 = Very High
11+ = Extreme
In the winter months, Albuquerque and Santa Fe may have an average UV index or 3-4 while in the summer it can regularly climb to 11. In order to provide maximum protection from these dangerous conditions, homeowners and business owners alike use outdoor sun shades from Rader Awning.
Outdoor Solar Shades
Outdoor patios and sunrooms are often in the direct range of UV radiation. This is an especially dangerous area where many people may not adequately protect themselves from the sun. For instance, employees on their lunch break at work may choose to eat on your company's outdoor patio without first applying sunscreen. Those who like to enjoy time on their home patios or sunrooms may also not think to protect themselves properly. Solar shades are easy to install tools that dramatically block UV radiation from penetrating the space, allowing users to safely enjoy the outdoor area without worry.
Rader Awning's solar shades are also ideal for blocking the light and heat that impacts interior spaces by penetrating through windows. These shades are perfect for home offices, entertaining spaces or rooms that heat up quickly because they face the sun at certain times of the day.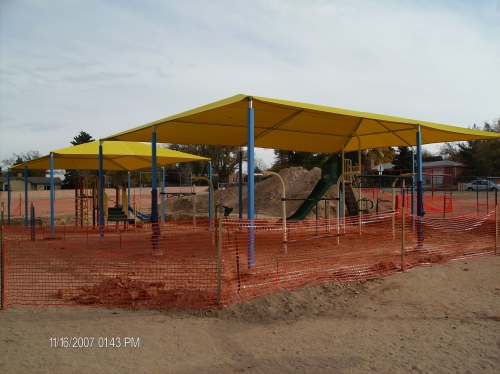 Outdoor Sun Shades from Rader Awning
Protect yourself and those around you from UV damage by installing outdoor solar shades on your patios, sunrooms and exterior windows. Call today to learn more about affordable outdoor sun shades available through Rader Awning & Upholstery Inc.