Homeowners trust Rader Awning to design and install beautiful, high quality new patio awnings.
Homeowners looking for a new patio awning for their houses have trusted Rader Awning & Upholstering Inc. since 1947. Our family-founded store is locally owned and operated, delivering the finest products with the highest quality standards. Our licensed, bonded, and insured contractors specialize in residential and commercial aluminum awning installation, leaving each customer with complete satisfaction.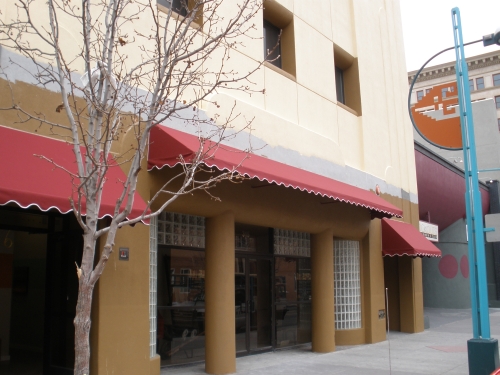 Reduce Your Energy Costs
Whether you have lived in Albuquerque or Santa Fe your entire life or are new to the New Mexico area, you have surely discovered that the New Mexico sun can really heat up your house. As your home soaks up the sun all day, your cooler needs to work overtime to keep your home cool and comfortable. The patio shade experts at Rader Awning suggest that you consider installing awnings to help reduce your energy costs.
According to the Professional Awning Manufacturers Association, homeowners can save more than $200 each year in energy costs. Studies have shown that sun rays that enter through your windows account for nearly one-fifth of the work your HVAC unit puts into cooling your home. Thankfully, you can instantly reduce the heat load of your home by installing a metal awning over your patio or windows.
Patio Awning Experts
The warm sunshine of Albuquerque and Santa Fe is meant to be enjoyed! Metal awnings and patio covers from Rader Awning & Upholstery Inc. will provide you with the affordable shade you desire. We carry a variety of other residential awnings and shade products including retractable awnings, fabric patio covers, vertical roll curtains, and shade sails. Don't spend your day hiding from sun rays. Install new patio awnings in your home to enjoy a little more time in the shade and spend a little less on your utility bills.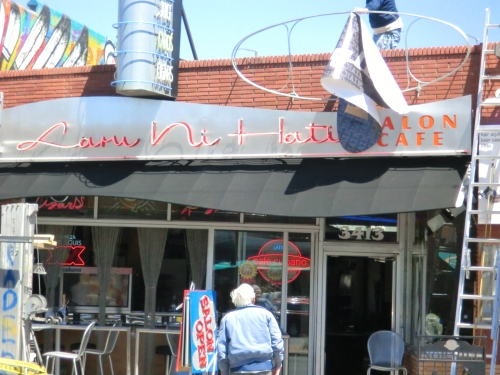 Patio Awnings from Rader Awning & Upholstery Inc.
For over sixty years, Rader Awning & Upholstery Inc. has had the pleasure of serving the homeowners of Albuquerque, Rio Rancho, and Santa Fe. We'd love the opportunity to earn your business, too! We have an impeccable safety record and guarantee our work. The Rader Awning team is determined to provide you with value-added solutions that will exceed your expectations.
Get reliable shade without burning up your budget. Call Rader Awning today to outfit your home with a new patio awning.