Rader Awning & Upholstery Inc. is your one-stop-shop for patio covers and pergola covers
Rader Awning & Upholstery Inc. is your one-stop-shop for patio covers and pergola covers. As the patio awning specialists that Albuquerque, Rio Rancho, and Santa Fe customers have trusted for over 60 years, our team at Rader Awning remains committed to providing you with high-quality products that cannot be beaten and exceptional customer service that cannot be matched.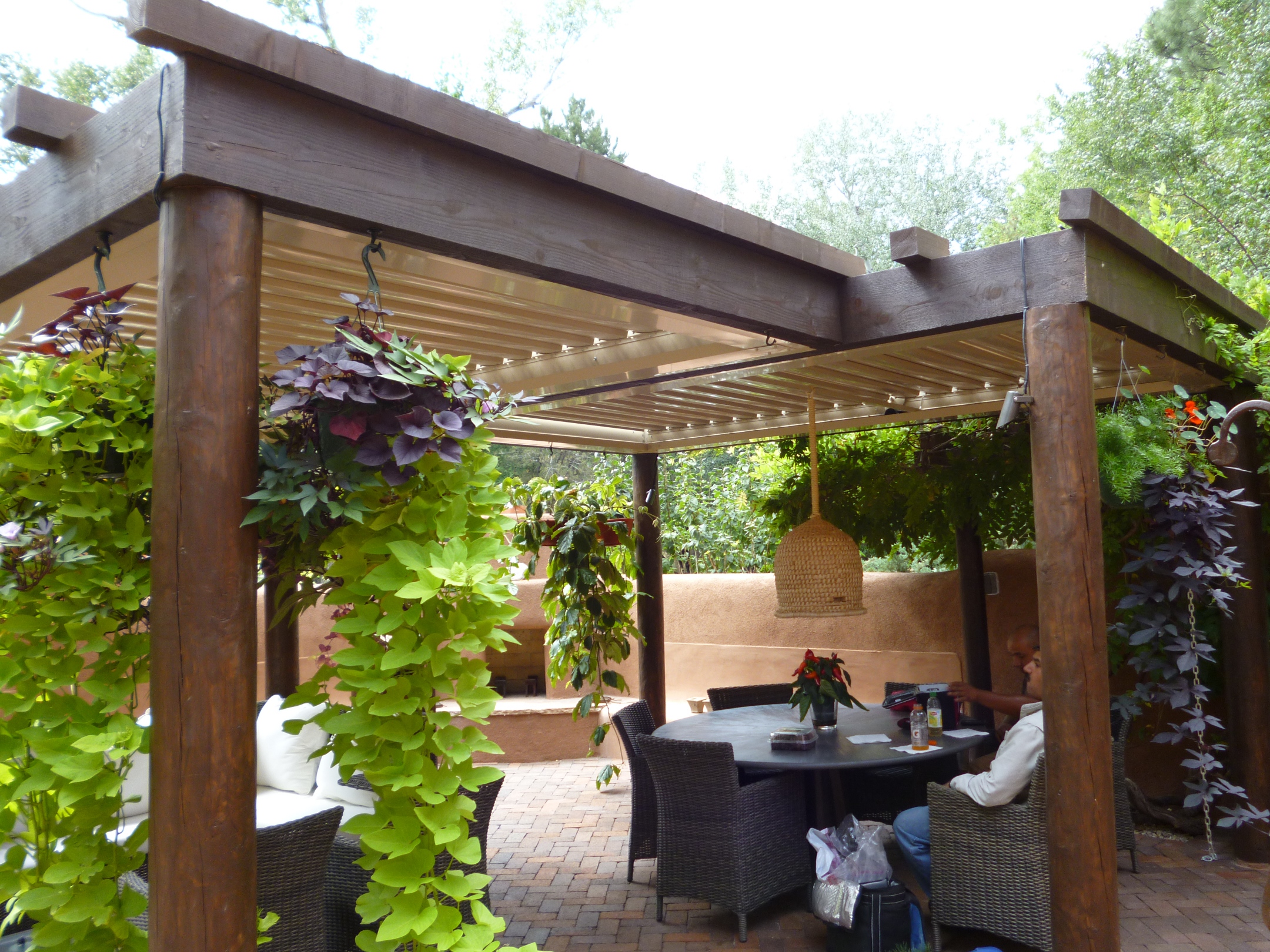 Affordable Patio and Pergola Covers
Do you have an outdoor area that you would like to transform into a relaxing shaded space? Turn to the experts at Rader Awning for help in determining which patio awning or pergola cover will best accommodate your needs. We offer a wide selection of affordable covers manufactured with materials that will withstand New Mexico's temperate weather. Stop into Rader Awning today and discover the many ways a patio or pergola cover could benefit your home or business.
Benefits of Pergola & Patio Covers
Whether you have a space in your backyard that you would enjoy having covered or if your business has an exterior patio area that you would like to protect from the sun, Rader Awning wants to help you pick the right patio or pergola cover that fits your needs.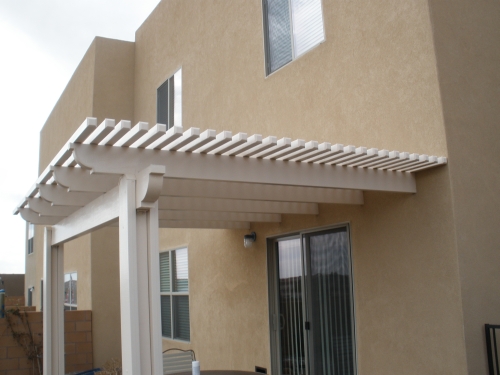 Why should you purchase a pergola or patio cover from Rader Awning?
Covering your pergola or patio with an awning from Rader Awning immediately provides cool, comfortable shade.
Our covers let you enjoy the outdoors no matter how strong the sun or how rainy the day may be, protecting you and your outdoor furniture from the elements.
These great patio covers also prevent light and heat from penetrating windows that are underneath the cover. This will lower your energy costs and keep the interior of your home cool.
Adding a pergola or patio cover may even increase your property's value. Real estate experts say that a pergola or patio can increase the value of your home. Adding a cover to these spaces can increase the marketability of the home, too.
With temperatures in Albuquerque and Santa Fe reaching into the 90°s during the summer, it is important that homeowners and business owners cover their patio and pergola spaces with covers that increase relaxation by decreasing the heat caused by direct sun exposure.
Patio & Pergola Covers From Rader Awning
Take your outdoor comfort to the next level. Call Rader Awning & Upholstery Inc. today and transform your outdoor space with one of our exceptional pergola or patio covers.