An Outdoor Canopy can help create comfortable outdoor residential or commercial spaces.
An outdoor canopy is the perfect shade structure for both residential and commercial applications. Shade canopies are available through Rader Awning & Upholstery Inc., Albuquerque, Rio Rancho, and Santa Fe's trusted dealer of protective shading equipment since the 1940s. Our outdoor canopies will provide you with instant shade when and where you need it most.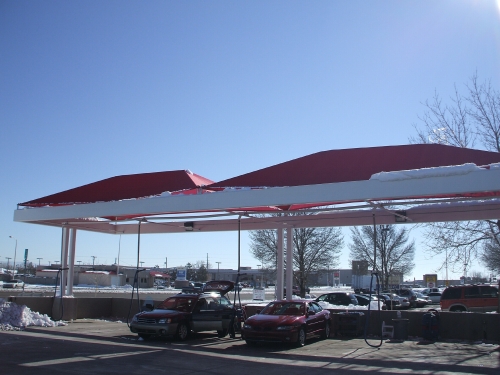 Great Uses for Shade Canopies
One of the best reasons to purchase an outdoor canopy is because these shade solutions are portable and easy to set up. Not all residential or commercial areas have adequate shading built into their outdoor spaces. Unfortunately, it might not be structurally or economically possible to install a permanent or semi-permanent shade structure in your desired area. Rader Awning understands the critical need for protection from the sun and is pleased to supply our customers with shade canopies that they can use in virtually any outdoor setting.
An On-the-go Shade Solution
The New Mexico sun can increase temperatures to uncomfortable levels throughout the day. If you plan an outdoor activity with your family or have an outdoor event scheduled for your business, having a shade canopy on-hand is a great resource. These protective covers can be easily transported in the back of your vehicle to go with you where you need it most. Don't force your loved ones or employees to bake in the sun; take an outdoor canopy with you wherever you go.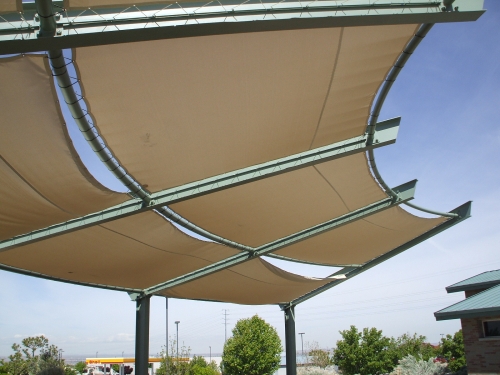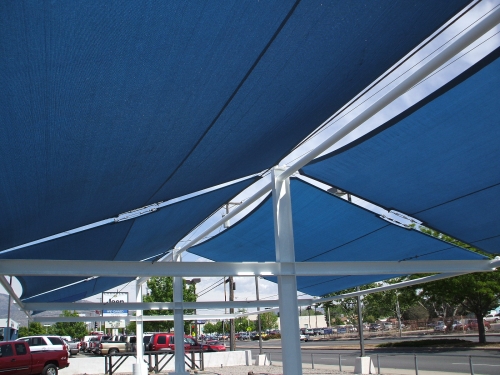 Perfect for Outdoor Events
Many families in Albuquerque and Santa Fe like to carry their shade canopy with them when they schedule a day outdoors. Perfect for concerts, festivals, and many other outdoor events, a shade canopy can be quickly set up on a patch of grass so that adults and children have a shaded place to relax when they want time out of the sun.
Ideal for Company Use
Does your company engage customers in outdoor environments like farmer's markets, entertainment venues, or sporting events? Consider covering your table or booth with an affordable shade canopy. These outdoor canopies will keep your employees and customers cool and comfortable all day long.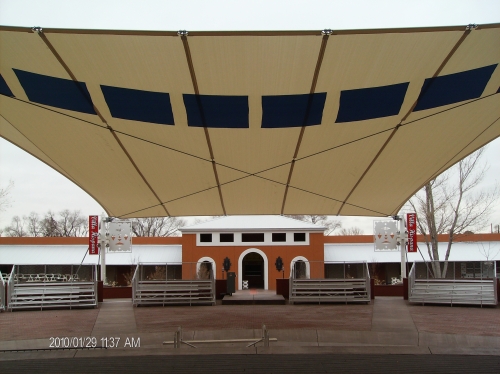 Outdoor Canopies from Rader Awning
Shade canopies can transform a hot and uncomfortable space into a cool and relaxing environment. With outdoor canopies from Rader Awning, you can take reliable shade with you wherever you go. Call Rader Awning & Upholstery Inc. today to learn more about our affordable, quality outdoor canopy options.